At the age of 13, Aditya Mukarji was on a mission. He visited cafes and restaurants in India, persuading them to swap plastic straws for eco-friendly alternatives. He now also campaigns against the felling of trees.
Lusein Mutunkei plants a tree for every goal he scores. He encouraged his school and football team in Kenya to adopt an environmentally conscious approach. As they improve their football skills, they are taking climate action at the same time.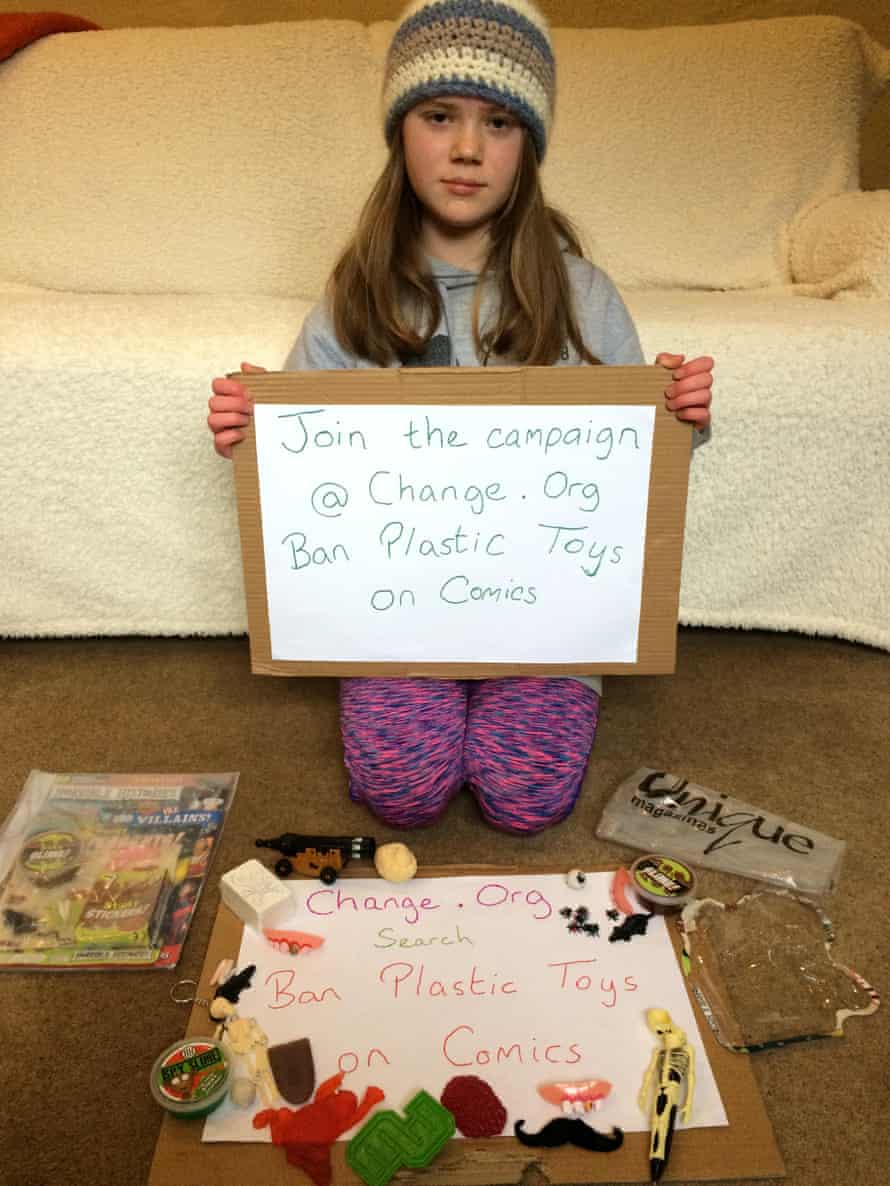 Skye Neville is campaigning to stop plastic toys in children's magazines. After hearing Skye's plea on the radio, Waitrose ditched these comics in March 2021. You can sign her petition on Change.org to encourage more supermarkets to follow in their steps.
Ella and Caitlin McEwan are two determined sisters from Southampton. They set up a petition, asking fast food restaurants to stop putting plastic toys in kid's meals and gathered over 400,000 signatures. From 2021, McDonalds pledged to put soft toys, paper-based toys or books in their Happy Meals. Thankfully, Burger King has given plastic toys or any kind of toy the BOOT. Lusein will be pleased!
When Elizabeth saw someone throw rubbish out of a car window, she was spurred into action. She began collecting litter on the Wirral and was known as The Little Collector. Shortly after this, she founded a children's litter picking group – The TLC Crew. The crew meet regularly to pick up litter in the places that matter to them.
Elizabeth says: 'I have grown and learned more and more about ways to protect our planet and reduce the plastic and waste we all produce. My daily lifestyle has changed dramatically! I share easy, achievable ways to live a plastic free and more sustainable lifestyle to help protect our wonderful environment and precious oceans.