When temperatures soared in India, Shreya Nikam, was inspired by Greta Thunberg. Insufferable heat and drought killed residents and decimated crops. There was simply no more water.
As a young Fridays for Future activist, Shreya asked Action Network for help and launched a petition to spread her message:
"This petition is about climate change and global warming. With the help of this petition, we will be able to put pressure on the government to make strict laws and acts against climate change and to save nature. This is a beautiful initiative and people should be part of this beautiful initiative."
Shreya's signature count grew and gained momentum. It inspired the local Mumbai community to help her – 300 activists are now volunteering and planning to hold meetings.
Shreya began this campaign on her own. But she is NO longer alone. She inspired others to ACT and achieved astounding results using FFF's petitioning tool.
You can do this too!
Set up a petition to – Stop Fossil Fuel – Protect Indigenous Sacred Lands from Mining Destruction – or whatever climate-crisis issue is urgent in your area.
Petitions Have Impact
Skye Neville campaigned to stop plastic toys in children's magazines with the help of her Mum. After hearing Skye's plea on the radio, Waitrose ditched these comics in March 2021. You can sign her petition on Change.org to encourage more supermarkets to follow in their steps.
Petition · Ban plastic toys in comics and magazines · Change.org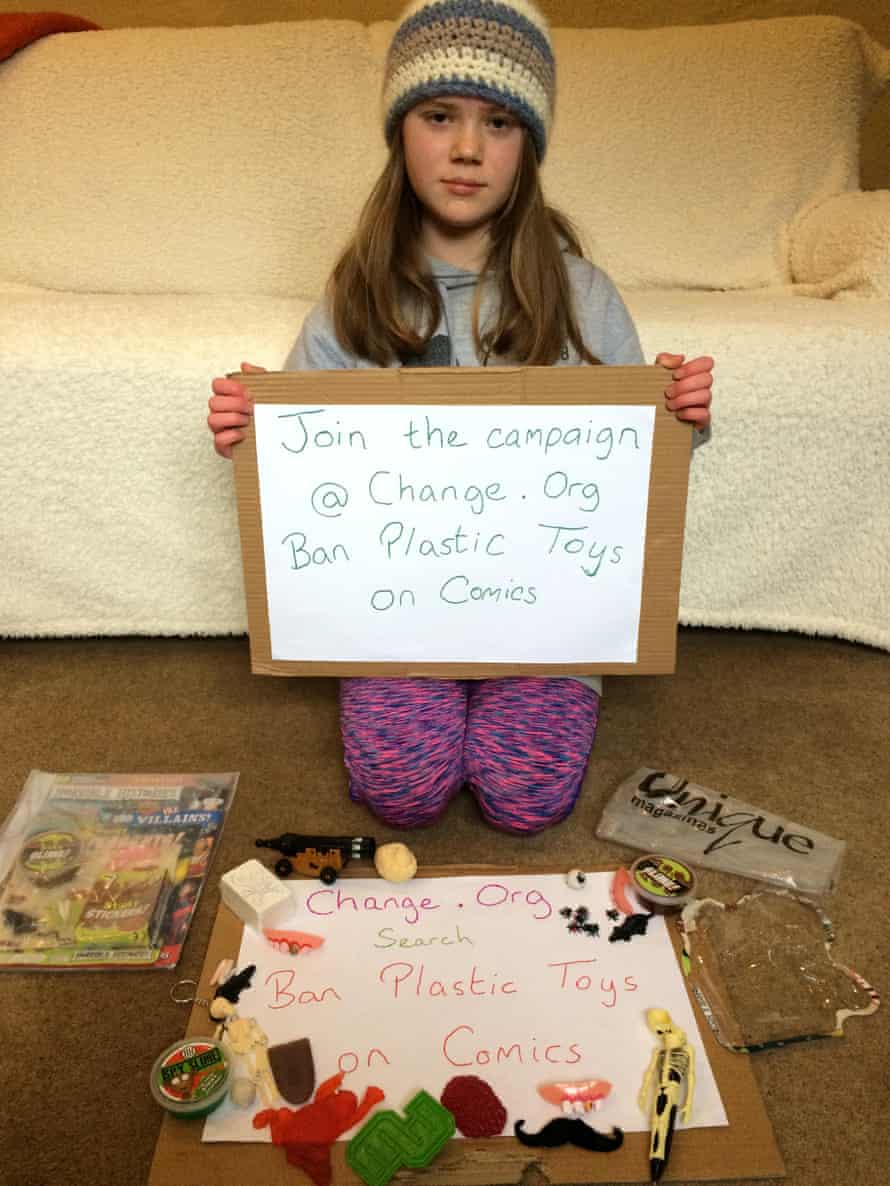 Skye is now Chief Campaign Officer for Kids Against Plastic – Skye | Kids Against Plastic
Ella and Caitlin McEwan are two determined sisters from Southampton. They set up a petition asking fast food restaurants to stop putting plastic toys in kid's meals and gathered over 400,000 signatures. From 2021, McDonalds pledged to put soft toys, paper-based toys or books in their Happy Meals. Even better, Burger King has stopped giving plastic toys or any other kind of toy.
Ella and Caitlin even turned up at McDonald's headquarters with a trailer full of plastic toys! That is determination and perseverance for you.