Skye Neville began her campaign to stop plastic toys in children's magazines when she was 10-years-old. With the help of her Mum, she set up a petition. And after hearing Skye's plea on the radio, Waitrose ditched these comics in March 2021.
You can sign her petition on Change.org to encourage more supermarkets to follow in their steps. Tesco was on the brink of banning them but unfortunately lost their nerve.
Petition · Ban plastic toys in comics and magazines · Change.org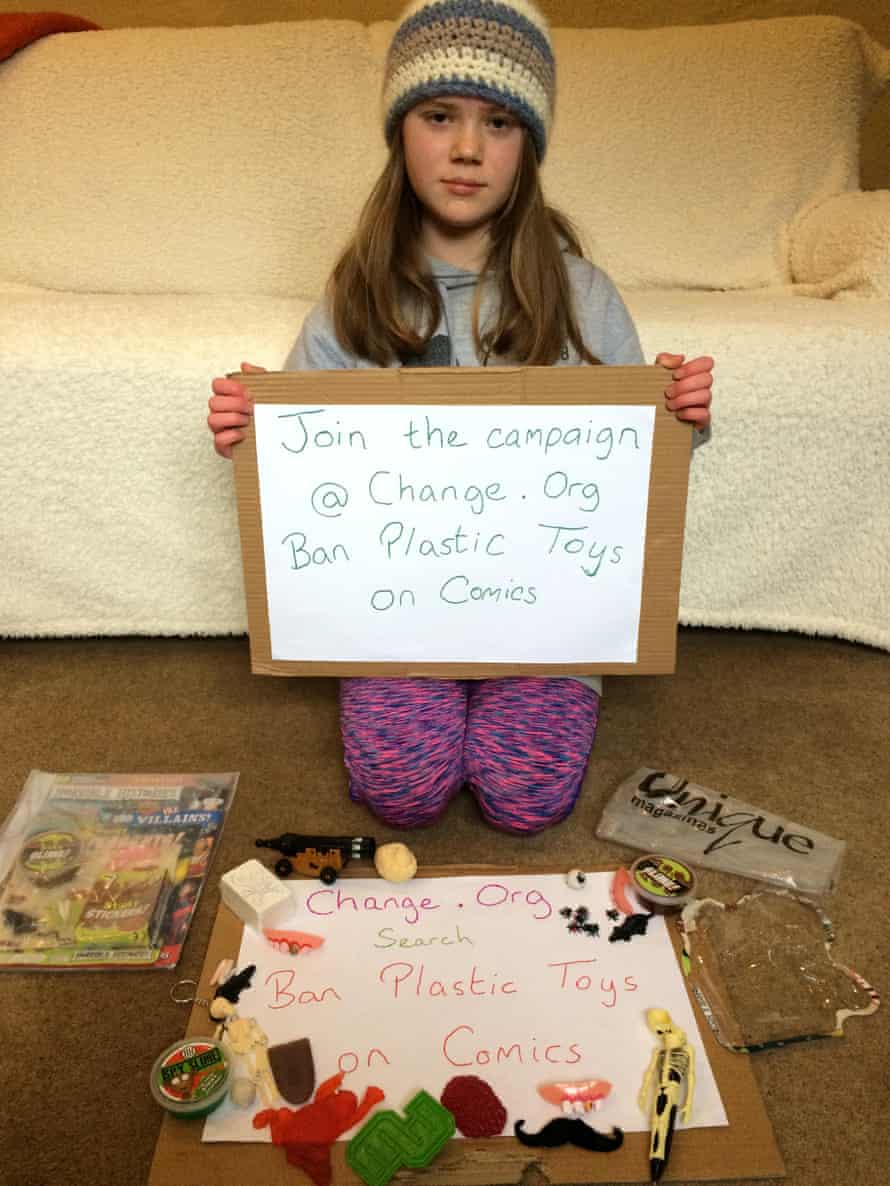 Skye is now Chief Campaign Officer for Kids Against Plastic – kaptat – Kids Against Plastic
Ella and Caitlin McEwan are two determined sisters from Southampton. They set up a petition asking fast food restaurants to stop putting plastic toys in kid's meals and gathered over 400,000 signatures. From 2021, McDonalds pledged to put soft toys, paper-based toys or books in their Happy Meals. Even better, Burger King has stopped giving plastic toys or any other kind of toy.
Ella and Caitlin even turned up at McDonald's headquarters with a trailer full of plastic toys! That is determination and perseverance for you.
Petitions Have Impact – You can do this too!